Starhill Gallery is a lifestyle destination with seven levels of retail, each offering a different and unique experience. Located in Bukit Bintang, Kuala Lumpur's premier shopping and entertainment district, Starhill Gallery features a high-profile tenant base with some of the most recognised international designer labels as well as luxury watch and jewellery brands, attracting affluent tourists and high-end shoppers. Starhill Gallery is connected to two luxury hotels, the JW Marriott Hotel Kuala Lumpur and The Ritz-Carlton Kuala Lumpur.
Starhill Gallery houses flagship stores of watch brands such as Audemars Piguet, Breguet, Bedat & Co and Richard Mille.
Following the commencement of the new master tenancy agreements for Starhill Gallery and Lot 10 Property (Malaysia Properties), Starhill Gallery is undergoing asset enhancement works which will turn the retail mall into an integrated development with retail and hotel elements, in line with global trend. Among others, the asset enhancement works will refresh the interior and exterior façade of the mall as well as convert the top three levels of the mall into hotel rooms as an extension of the adjoining JW Marriott Hotel Kuala Lumpur. For more details, please refer to the SGX-ST announcement issued on 18 March 2019 and the Circular to Unitholders dated 25 April 2019.
Asset enhancement works for Starhill Gallery are currently ongoing and are expected to be completed by the end of 2021. Upon the completion of the asset enhancement, Starhill Gallery will be renamed "The Starhill".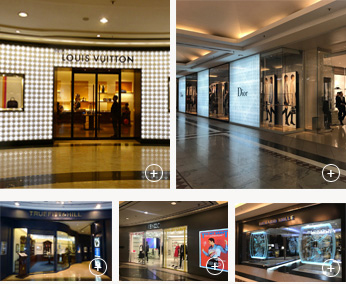 Property Profile
Address
181 Jalan Bukit Bintang, 55100 Kuala Lumpur, Malaysia
Description
Starhill Gallery is a shopping centre comprising part of a seven-storey building with five basements and a 12-storey annex building with three basements
Positioning
Luxury mall that targets affluent tourists and high-end shoppers. Post-asset enhancement, the mall will be an integrated development with luxury retail and hotel elements on its upper floors.
Year of completion
1996
Actual Occupancy(1)
100.0%(2)
Net lettable area
333,289 sq ft(1)(3)
Number of tenants
1(1)(4)
Title
Freehold
Selected brands of tenants(1)

Louis Vuitton
Dior
Audemars Piguet
Richard Mille
Rolex
Omega
Cortina Watch

Valuation
S$245.2 million(2)
Website
www.starhillgallery.com
Based on commenced leases as at 31 December 2021.
As at 30 June 2020.
New NLA upon completion of asset enhancement works on Starhill Gallery under the new master tenancy agreements.
Master lease with Katagreen Development Sdn. Bhd.