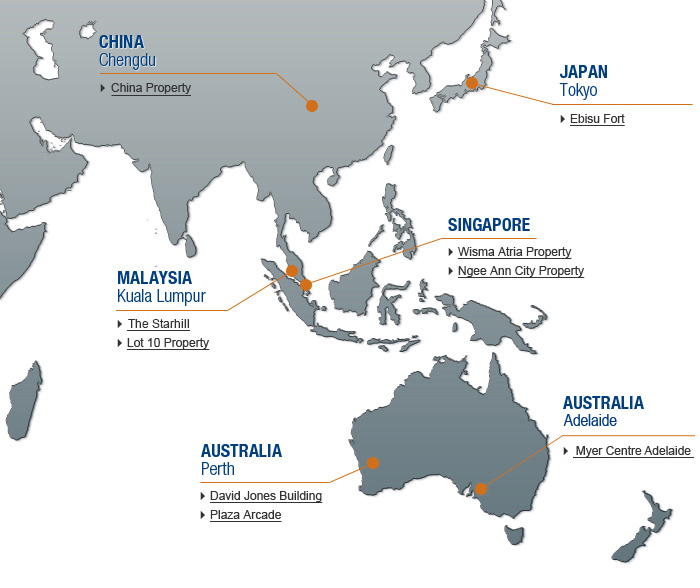 Starhill Global REIT's portfolio comprises mainly retail assets which include 9 mid- to high-end properties over six cities in Asia-Pacific. Core markets Singapore, Australia and Malaysia make up approximately 98% of the total asset value as at 30 June 2023.

* Others comprise one property each in central Tokyo, Japan and Chengdu, China, respectively, as at 30 June 2023. Revenue for FY22/23 included contribution from Daikanyama, until its divestment in January 2023.
Portfolio Property Value
~S$2.8 billion
Portfolio Occupancy Rate
96.8% (actual)
97.7% (Committed)
WALE
6.5(1)(2) and 4.3(1)(2) years
By NLA and gross rent respectively (as at 30 June 2023)
Based on committed leases at 30 June 2023, including leases commencing after 30 June 2023. Based on the date of commencement of leases, portfolio WALE was 6.4 years by NLA and 4.1 years by gross rent.
Excludes tenants' option to renew or pre terminate.